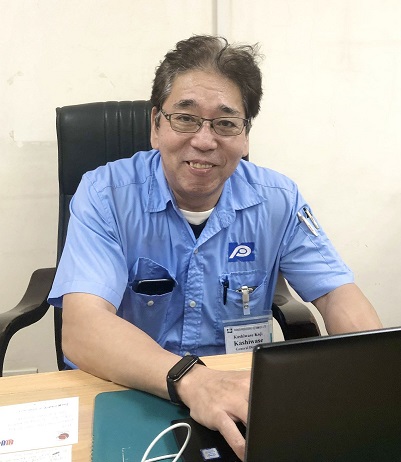 Through business activities that value people and the environment to contribute to society and employees, along with performing surface treatment, heat treatment with high quality, features and reliability to Provide products that win the trust and satisfy customers.
Parker Processing Vietnam Co., Ltd. is the first enterprise to pioneer in building a factory in Thang Long Industrial Park, Kim Chung, Dong Anh, Hanoi in May 2000. Acting as a surface treatment specialist, We started to operate in the field of paint, chemical processing to meet the requirements of customers. We not only paint decoration, but also paint to enhance the performance (durability, fuel economy, noise reduction, heat resistance, anti-slip) for plastic and metal components. On the other hand, since 2005 due to the increasing demand for heat treatment for motorcycle and automobile components, we have installed a heat treatment furnace system that can reciprocate heat treatment of carbon permeation and gaseous nitrogen.
Our company's surface treatment technique is widely applied to many products such as motorcycles, office equipment (printers, computers, phones...), home electrical appliances (air conditioners, machines, etc.) washing machines, refrigerators), automation equipment, construction and architectural infrastructure… With the mindset that Vietnam is a developing country, from now on, it will enter the phase of converting from vehicles to vehicles. machine to car. Auto parts will be more detailed and the quality requirements will be stricter, so we believe that will increase the chances of getting processing support in this area.
As a surface treatment specialist, by providing good technical services, we always aim to build a good relationship for mutual benefit.